Delicious Ferrero Rocher with Rose, Eggless Butterscotch Cake N Teddy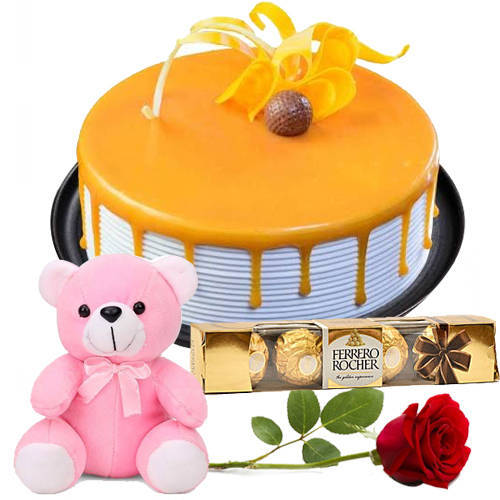 Free Shipping
Assured Delivery
Safe Shopping
24x7 Customer Support
Select Options :
Show your intense love to your dear ones by sending them this Surprising Combo of 4 pcs Ferrero Rocher with Red Rose, Teddy N Eggless Butterscotch Cake a great and magnificent way to show how much you think of them. (Cake Weight 500 gms)
Price: Rs. 1420
Divine Eggless Butterscotch Cake with Single Rose,Teddy N 4 pcs Ferrero Rocher.(Cake Weight 1 Kg)
Price: Rs. 1800
Earliest Delivery : 23-OctRemote locations may take one day more.